Beauty Theory
Laser Hair Removal
Laser Hair Removal
If you struggle with unwanted hair and are tired of the constant cycle and expense of shaving, waxing, plucking, and bleaching, laser hair removal may be right for you.
At Beauty Theory, we use Sciton's patented Bare HR Device to quickly and effortlessly remove hair and destroy the hair follicle, ensuring a permanent solution for unwanted hair anywhere on the face or body.
What is Laser Hair Removal?
Unlike shaving and waxing, which remove hair but leave the hair follicle intact, laser hair removal uses a microscopic laser to destroy the hair follicle. The Bare HR laser is the only device that achieves this without affecting the surrounding skin, making it the most comfortable laser hair removal procedure on the market.
What to Expect at Your Appointment
Your provider will first clean and inspect the area to be treated. We recommend you shave the treated area a day or two before your appointment. They'll apply a gel to help the laser glide smoothly. 
They will then begin targeting each of your hair follicles with Sciton's Bare HR device. The heat from the laser may cause some discomfort; many patients describe the sensation as a pinprick. However, Sciton's Bare HR device is designed with a cooling crystal that stays in contact with the skin at all times to ensure maximum comfort.
Depending on the area being treated, the procedure may last anywhere from 30 minutes to an hour or more. Following your appointment, you'll likely experience some redness and swelling. This can be alleviated with ice.
Aftercare for Laser Hair Removal
Following each laser hair removal treatment, you should avoid sunlight and tanning beds. Make sure to keep your skin covered and use SPF 30 on any exposed areas of the skin. 
In the weeks following your appointment, you will shed hair in the treatment area. If you notice some hair growth in the weeks following your treatment, don't be alarmed. This is normal. Hair growth and loss is cyclical, and the new hair will be targeted at your next appointment. Laser hair removal typically requires a minimum of six treatments for full results.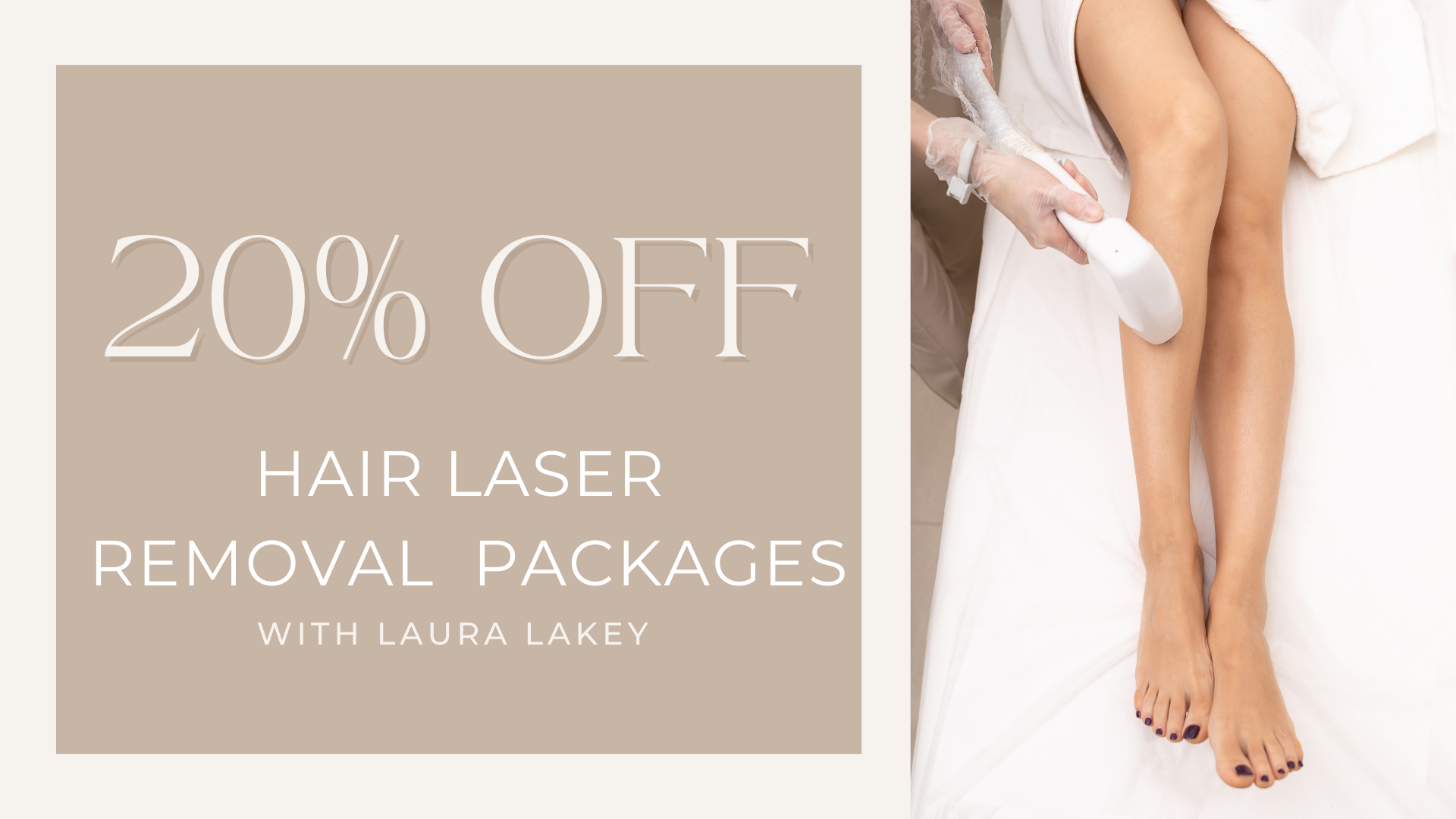 Experience Our
Beauty Theory