Beauty Theory
Chemical Peels
Chemical Peels
Chemical peels have long been used to rejuvenate the skin.  They treat common conditions such as photo-aging (from sun damage), wrinkles, scarring, acne and discoloration (including melasma, freckles, and age spots).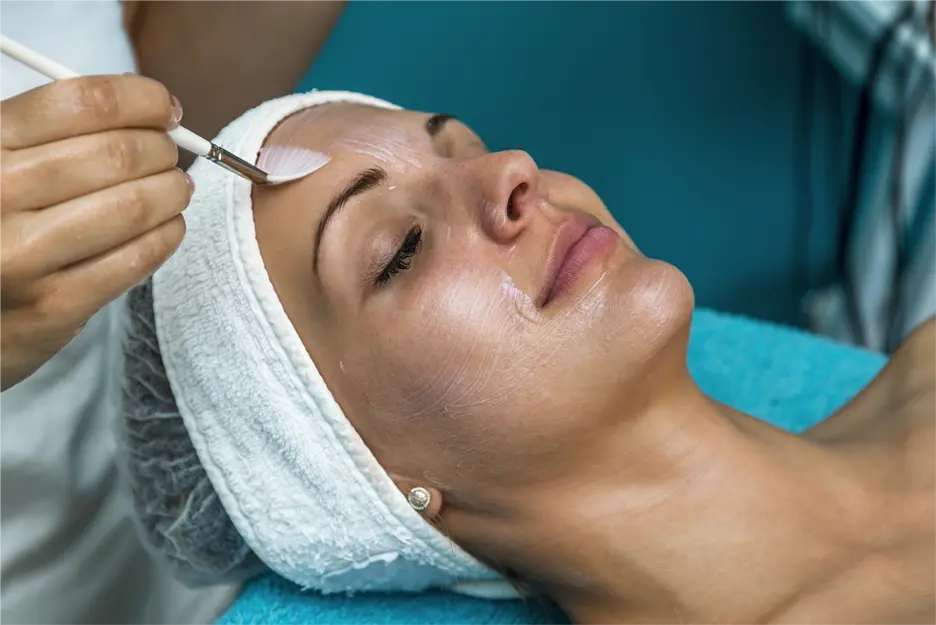 What is a Chemical Peel?
Chemical Peels are categorized as light, medium, or deep. The most common formulations incorporate chemicals such as alpha hydroxy acids (AHA), trichloroacetic acid (TCA) and phenol. These substances are all FDA-approved for medical and cosmetic use.
The deeper peel you have, the more dramatic your results will be. However, deeper peels also require some downtime afterward, so you will need to plan to ensure you have some time off work and other activities to heal from your treatment. For best results, a series of 3 – 6 treatments is recommended.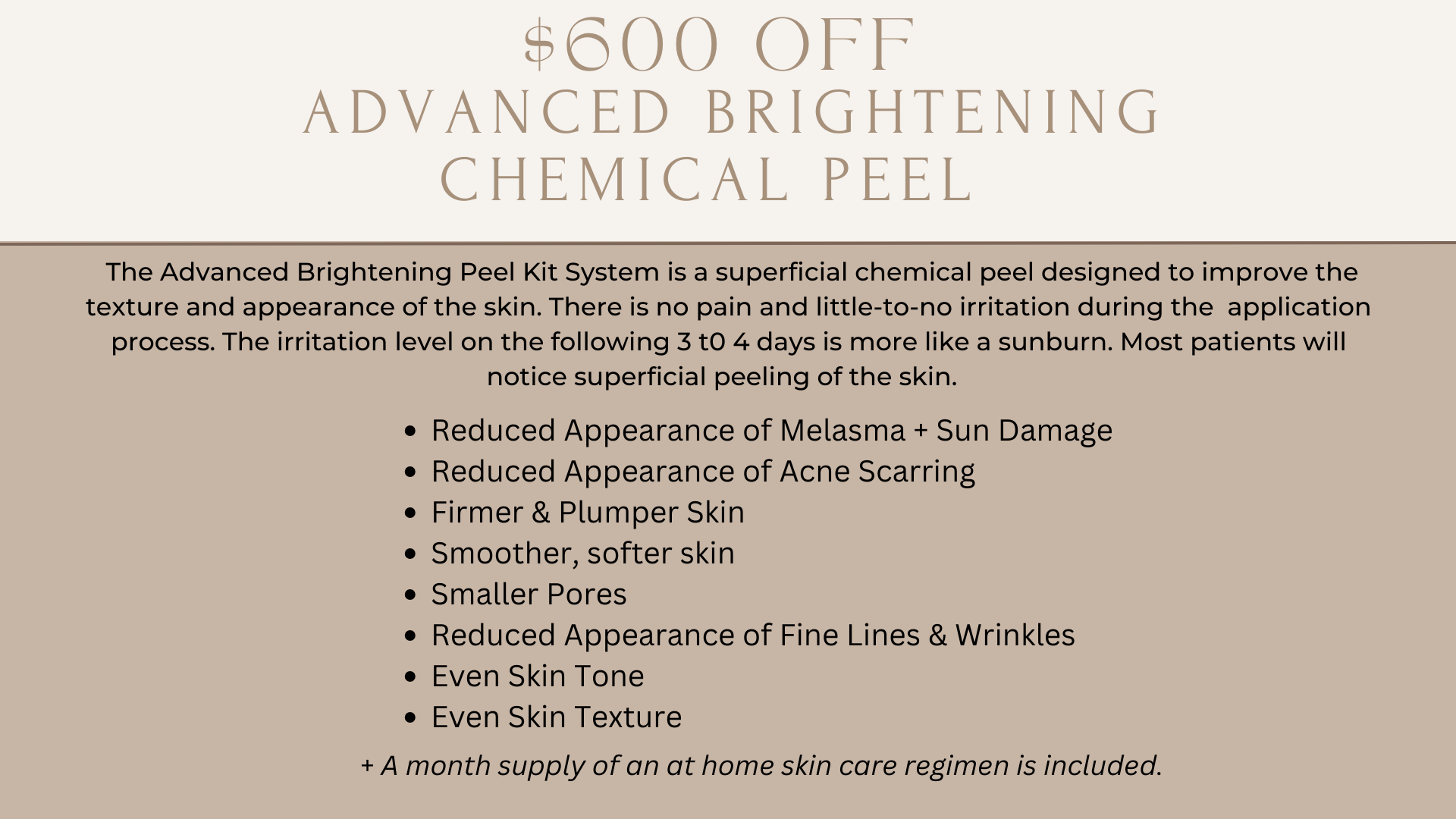 What to Expect
The chemical peel you choose will dictate the amount of downtime and peeling.  You may not see any visible peeling at all or you may peel similar to that of a light to severe sunburn.  Before the procedure, your provider will clean your face, protect your hair, and cover your eyes.  You might feel mild stinging while the chemical solution is on your skin, so you will be offered a hand-held fan to help with discomfort. Your provider may apply a neutralizing solution or leave chemical solution on the area for an allotted amount of time.  Home care instructions will be given and reviewed while in office.
Results
The results of a light chemical peel are cumulative, which means that each treatment you perform will offer improvement to your overall complexion. The results for a medium-depth peel can be seen immediately.
Smoother, softer skin
Smaller Pores.
Reduced Appearance of Fine Lines & Wrinkles
Even Skin Tone
Even Skin Texture
Reduced Appearance of Acne Scarring
Reduced Appearance of Sun Damage
Firmer & Plumper Skin
Radiant, Younger-Looking Skin
Experience Our
Beauty Theory