beauty theory
Skin Rejuvenation
SKIN REJUVENATION AND RESURFACING
Beauty Theory offers a range of cutting-edge skin rejuvenation and resurfacing treatments to help reverse scarring, sun damage, signs of aging, and more. Our highly-trained professionals use state-of-the-art technology to bring you the most effective rejuvenation and resurfacing techniques available. If you're wondering which procedure is best for you, book a consultation today. One of our experienced aestheticians will carefully examine your skin, discuss the available options, and help you come up with a comprehensive plan so you can start your journey to beautiful skin with confidence.
BBL
Broadband Light (BBL) Therapy is a gentle, non-invasive treatment that uses broadband light laser to activate your skin's natural healing process.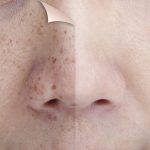 LASER SKIN
Laser skin resurfacing offers a non-invasive, highly-effective way to improve your complexion and fight signs of aging using state-of-the-art laser technology.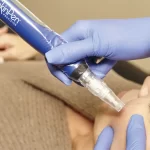 MICRONEEDLING
Microneedling is a minimally invasive procedure that addresses a wide range of common skin concerns by stimulating collagen and elastin production.
HAIR REMOVAL
Our laser hair removal process uses a microscopic laser that ensures a permanent solution for unwanted hair anywhere on the face or body.
Experience Our
Beauty Theory