Dr. Scott Trimas
Dr. Scott Trimas is a board-certified facial plastic surgeon who, since 1994, has been a respected member of the Beaches and Amelia Island communities.

Dr. Trimas received his undergraduate degree from Vanderbilt University in 1984 before attending University of Florida Medical School. He continued his internship and residency at the University of Florida in 1993 and completed his fellowship at the University of Toronto in 1994. 
Dr. Trimas is board-certified by the American Board of Facial Plastic and Reconstructive Surgery and the American Board of Otolaryngology. 
He takes a naturalistic approach to facial rejuvenation, using a combination of surgical and noninvasive procedures uniquely designed to meet the needs of each individual. Dr. Trimas has over twenty years of experience helping patients achieve natural-looking results.
Dr. Trimas is an avid believer in using new technology and is continually integrating new equipment, techniques, treatments, and products into his practice. He stays up-to-date with the rapidly changing cosmetics industry by attending conferences, meetings, and training events. Sponsored by the Botox Cosmetic Network Preceptorship Training Program, Dr. Trimas also provides training opportunities to physicians on the proper use of Botox.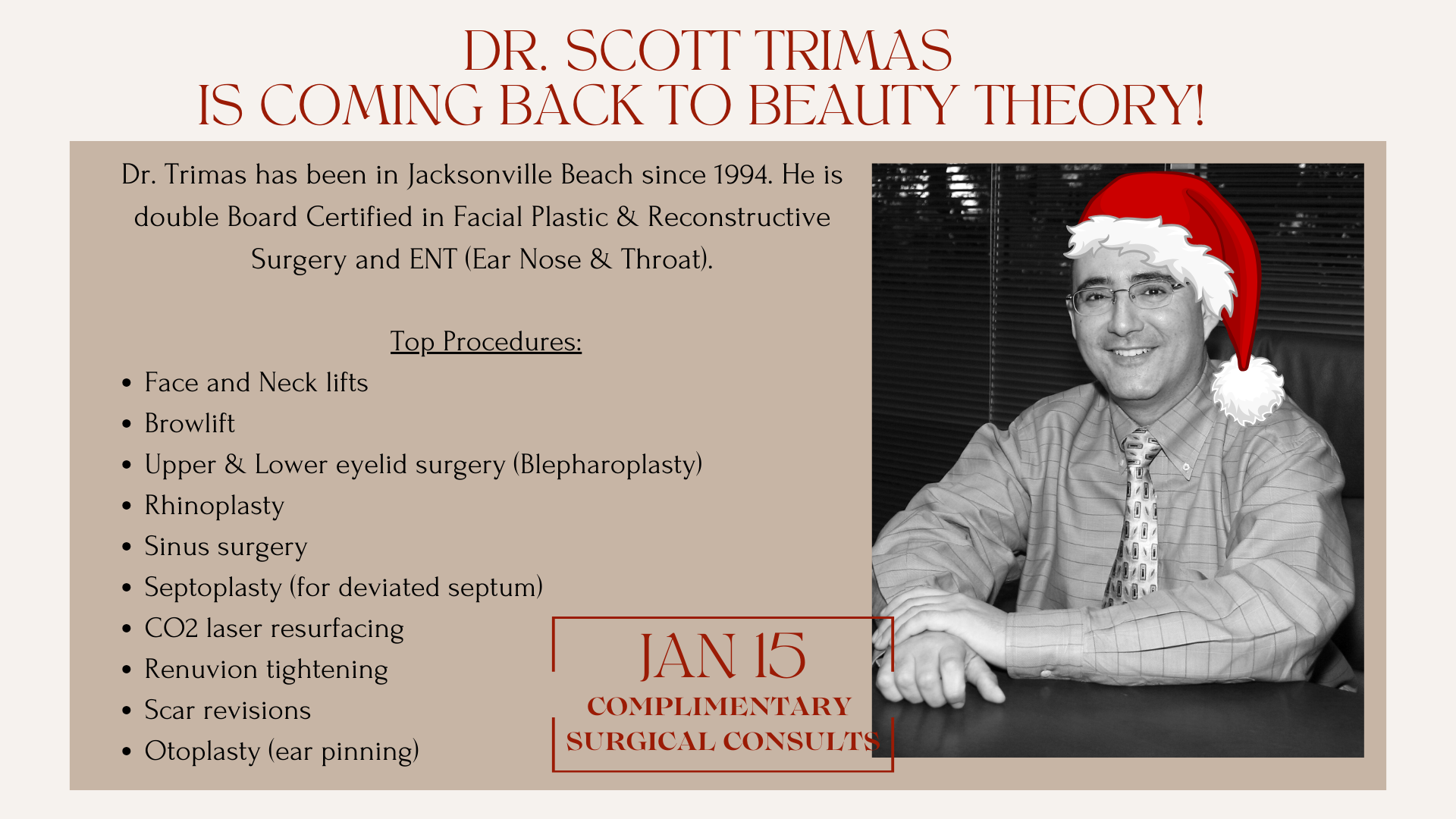 Register for a Free Consultation with Dr. Trimas on January 15th
Experience Our
Beauty Theory