Beauty Theory Private Label Medical Skincare Line
Beauty Theory Skin
Beauty Theory Skin
Beauty Theory Skin is a signature collection of advanced medical-grade skincare products developed to provide solutions for the negative effects of aging and environment on skin health. Our collection improves the skin's health and appearance and repairs damage without compromising the skin's integrity.  Beauty Theory Skin works synergistically with our in-office treatments. The collection includes cleansers, hydrators, and custom blended treatment products aimed to assist all skin types and tones.
Beauty Theory Skin- Balanced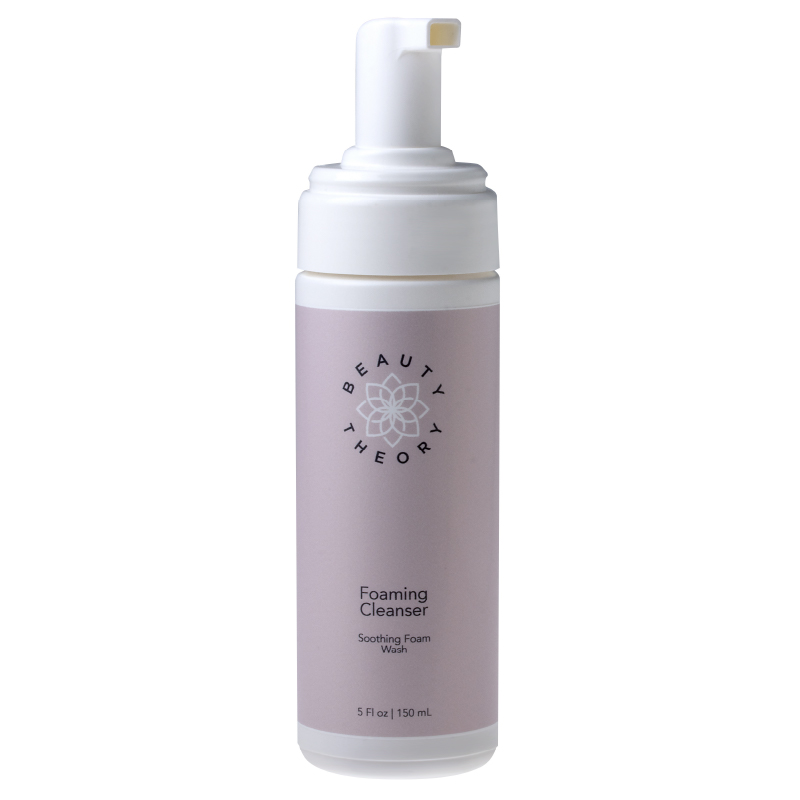 Gentle soothing foam cleanser removes excess lipids, oils and makeup without overdrying. Helps to lessen irritation and sensitivity in skin. Can be used for all skin types.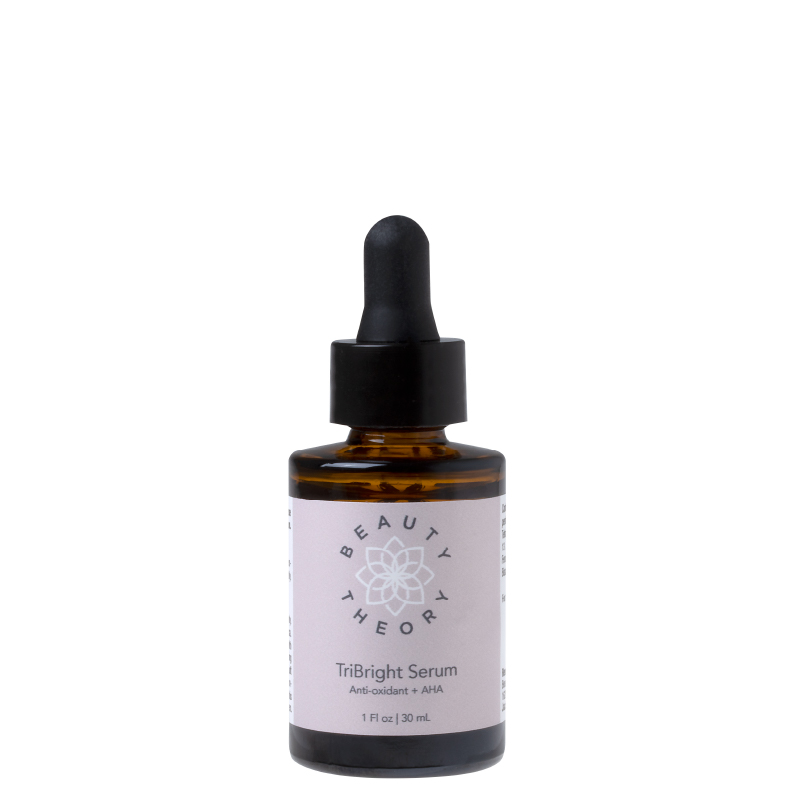 High-potency combination of Vitamins C and E and Ferulic acid ester. Helps with anti-aging, strengthening and brightening of the skin. Light serugel texture, good for all skin types.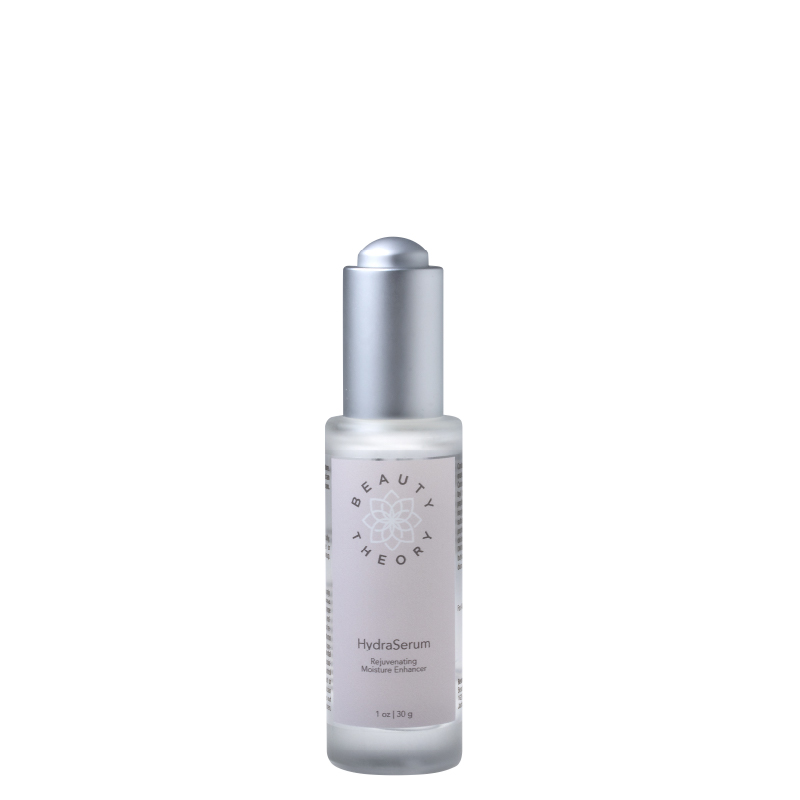 Hyaluronic acid based gel fortified with Niacinamide, Green Tea Extract and soothing Vitamin B5 helps to improve the appearance of fine lines and wrinkles while providing intense water based hydration.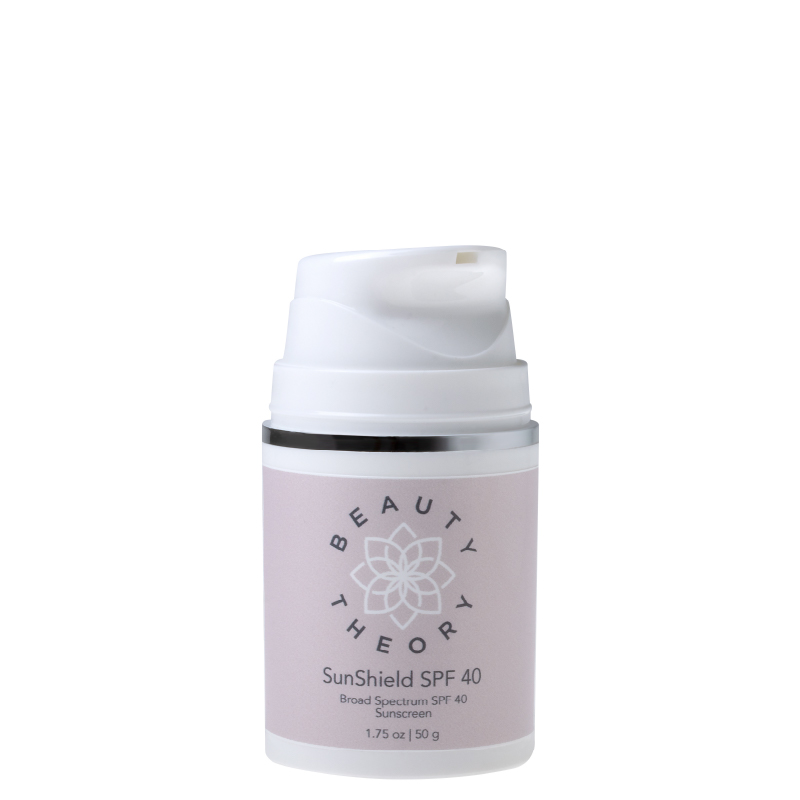 Broad Spectrum Physical, Tinted SPF 40 Sunscreen. 14% Zinc oxide with enhanced vitamins C+E and Ferulic acid. Silky texture with a light foundation coverage.
Beauty Theory Skin- Compromised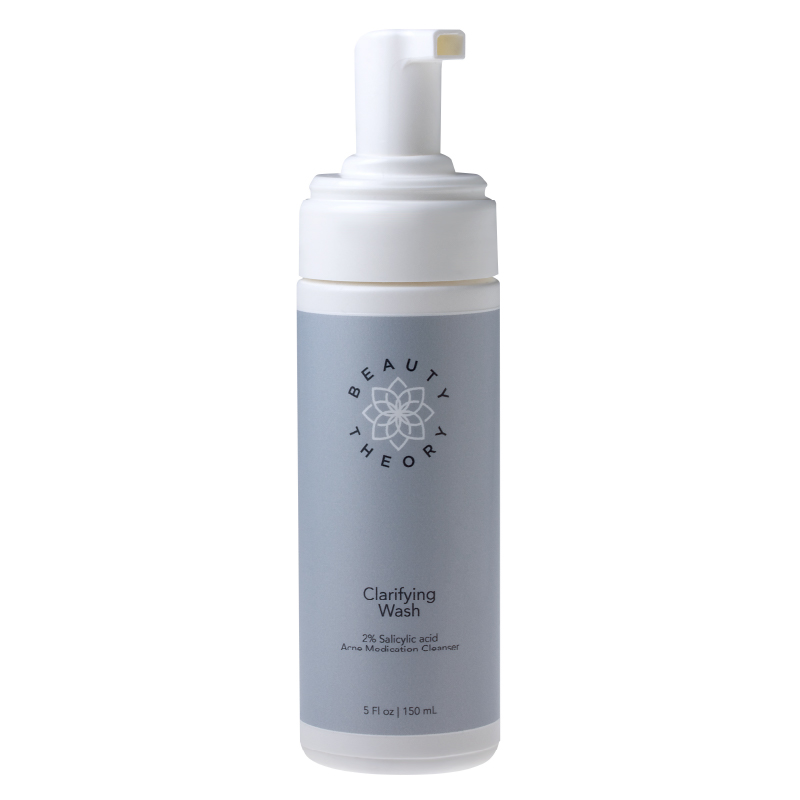 Lightweight foaming cleanser. Contains 2% Salicylic acne medication and enhanced exfoliation properties. Helps remove excess lipids and oil without drying.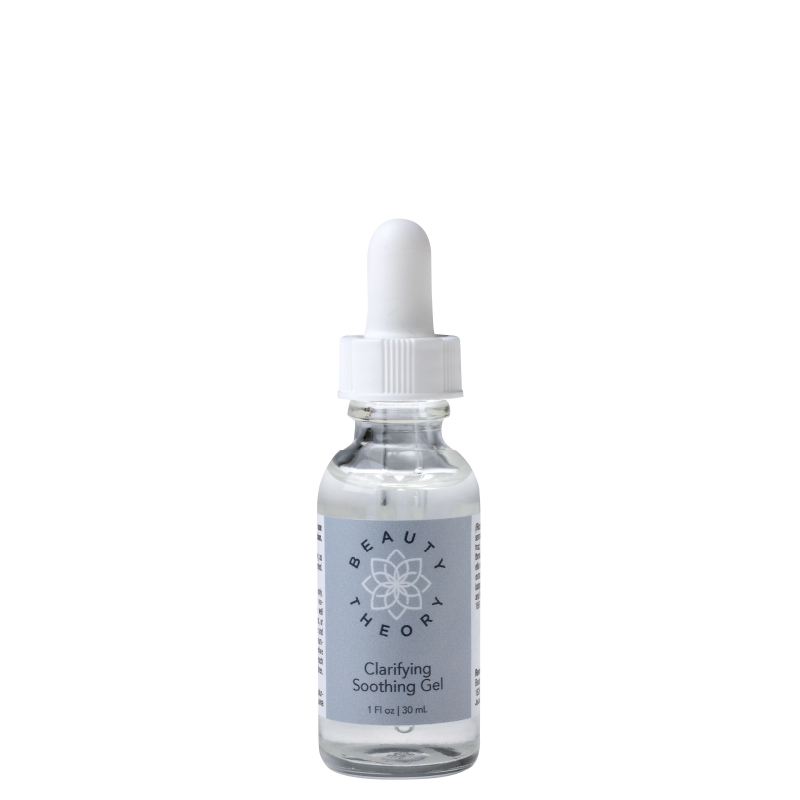 A light-weight hydrating gel designed for hydrating combination to oily skin types. Fortified with Niacinamide, Vitamin B5 and Green Tea Extract.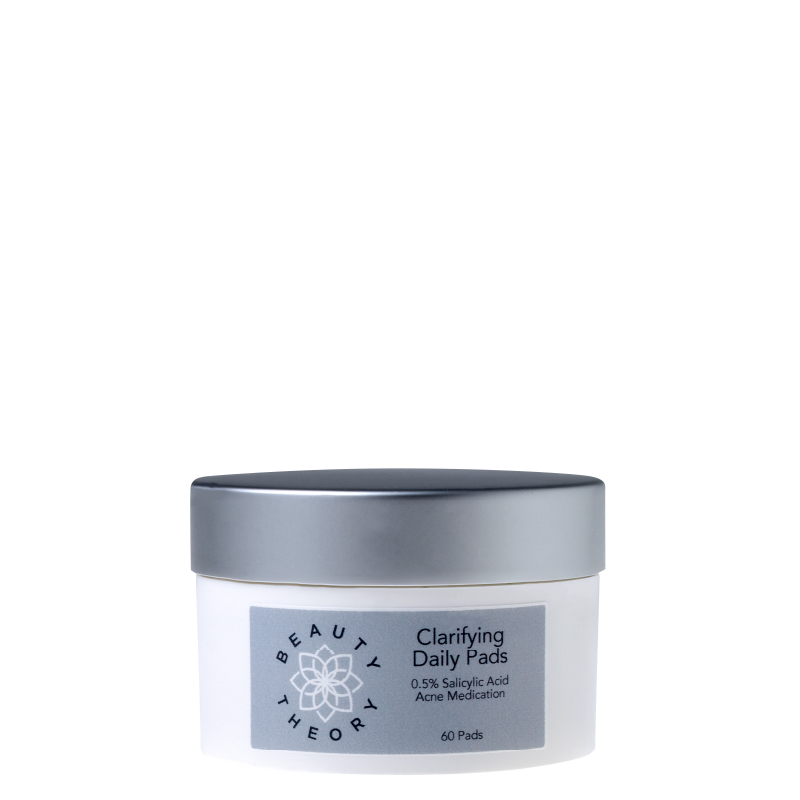 Medicated pads help to improve but not limited to congested skin, blackheads, whiteheads and cystic acne. Contains 1% Glycolic and Lactic acid along with 0.5% Salicylic acid. Good for all skin types.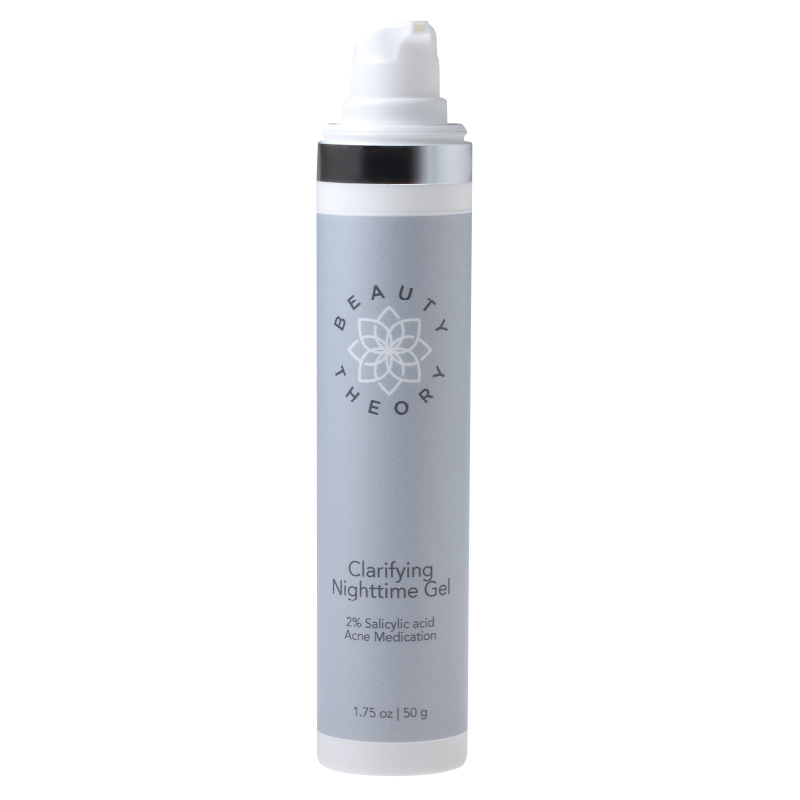 Clarifying Night Time Gel
Mattifying night time treatment gel with an encapsulated 2% Salicylic acid for less drying effect. Retinoid ester helps with exfoliation. Good for congested and acne prone skin types.
Beauty Theory Skin- Revive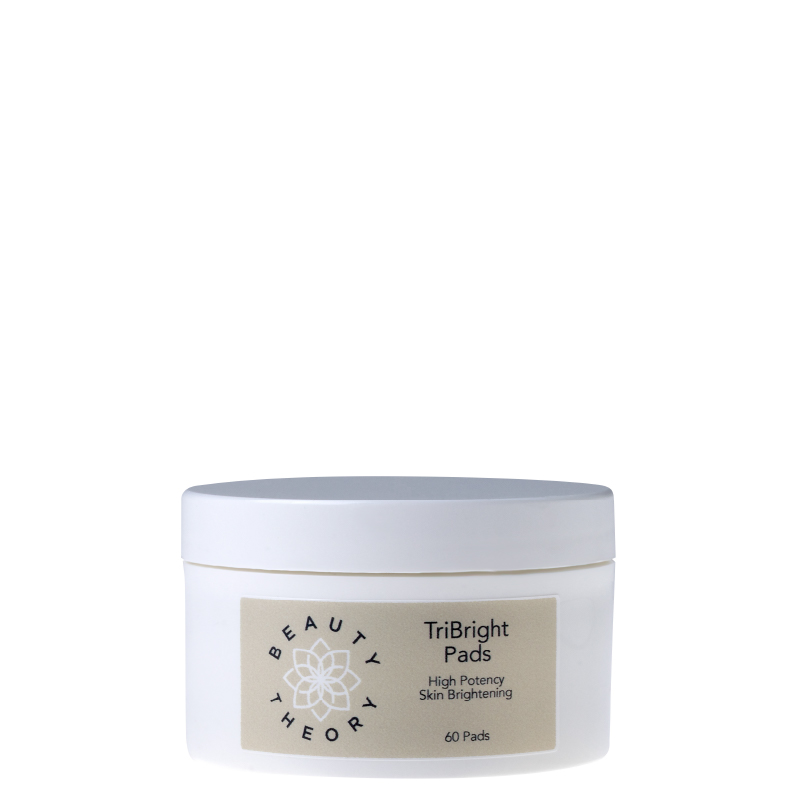 Compounded Freshly Brightening pads help to improve uneven skin tone, pigmentation and Melasma, while offering antioxidant benefits. Contains Ascorbic, Arbutase and Kojic acids along with a 1% Salicylic acid.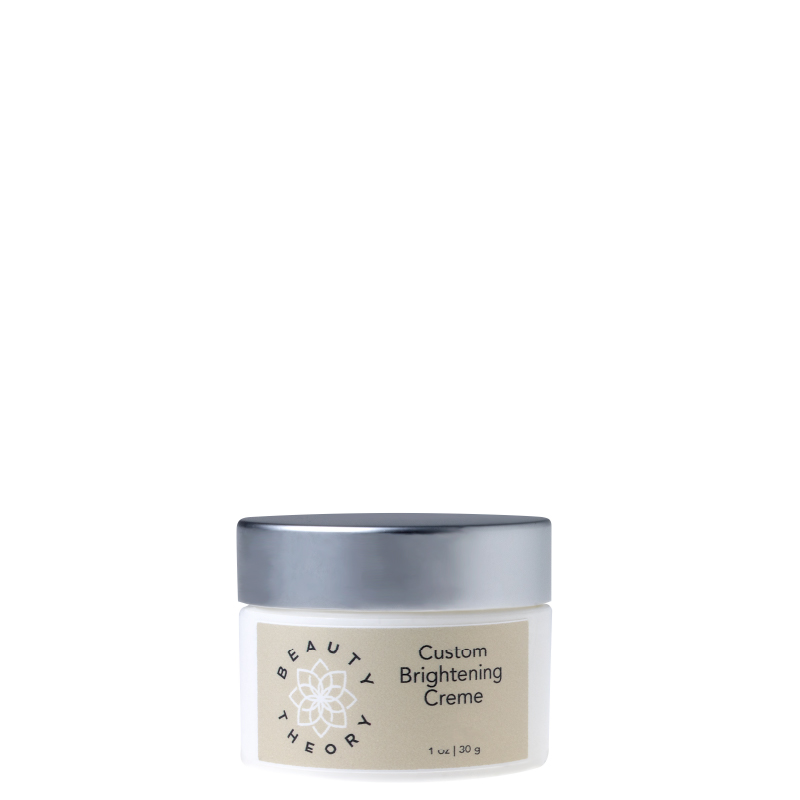 Customized night time cream for anti-aging, wrinkles, fine lines, pigmentation and Melasma in a light moisturizer. Enhanced with Arbutase and Retin-A for brightening along with Vitamin C, E and Glycolic acid. Soothing extracts calm irritated skin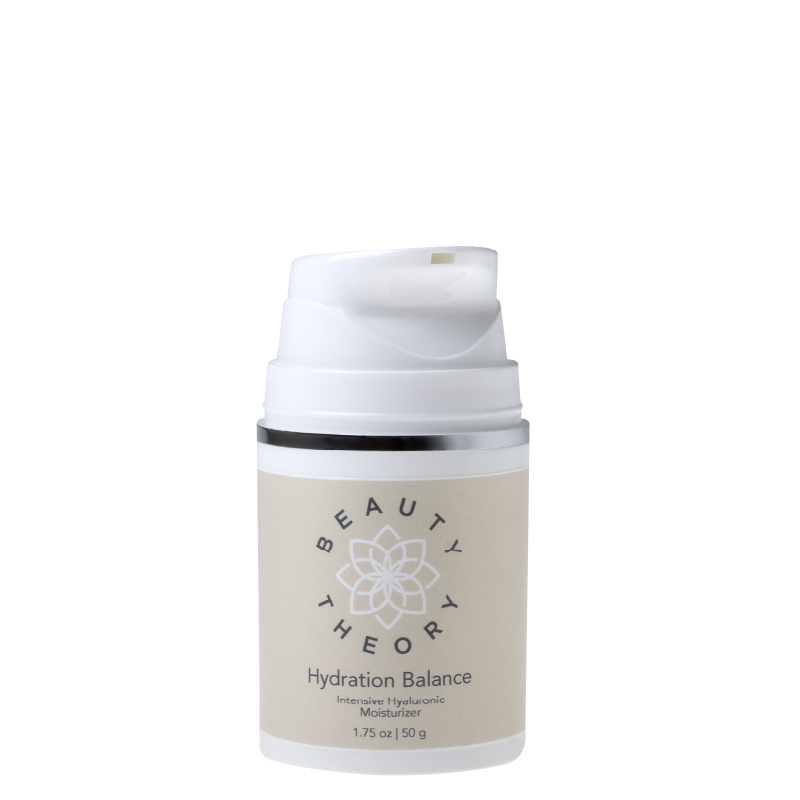 Intensive Hyaluronic Moisturizer. Provides 5 times the moisture after 24 hours. Advanced Barrier protection from 5 ceramides. Light-texture feel.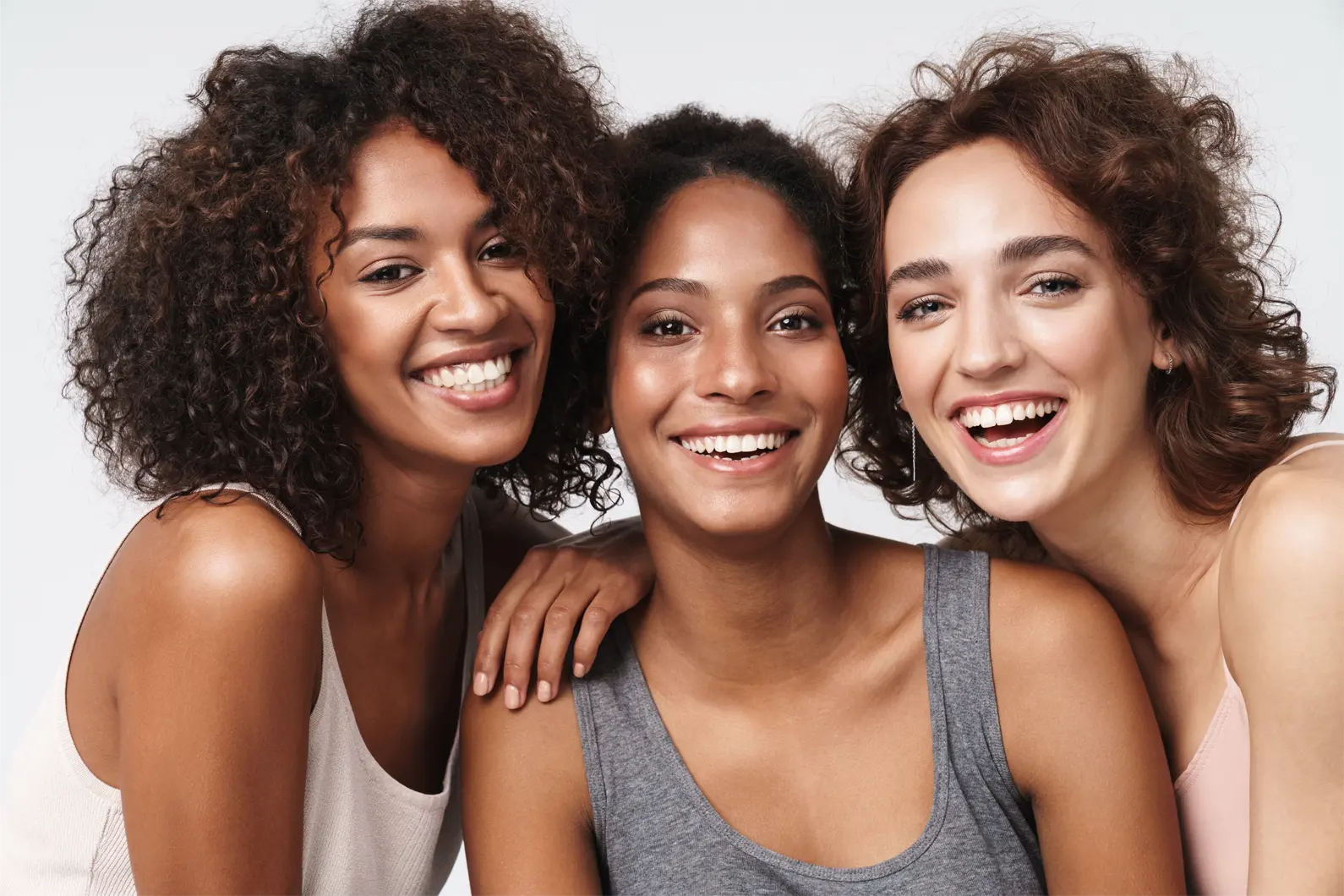 Skin Consultation
To best meet your needs, we book all first-time skincare clients a 30-minute consultation. During your consultation, we'll get to know your needs and skincare goals so we can recommend the right treatments for you. You'll leave with a custom at-home skincare regimen and treatment plan.
Experience Our
Beauty Theory